THIS WEEK (Grade 6-8)
Four Square Championships
Jesus:The Real Life Pt2 -The Early Years
We will see who is the best four square player at Threshold Jr!
Also Hangout & Café in The Cage
 Wednesday Oct. 1, 2014
7:00 p.m. – 9:00 p.m.
Church of the Rock
Cost: FREE
(There is a Cafe that offers food/drink for purchase)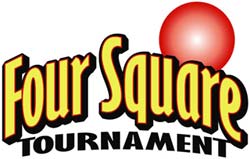 NEXT WEEK
Wheel of Fortune
Jesus:The Real Life Pt3 -The Teacher
Classic game show where you guess
the words to win some fabulous prizes!
Also Hangout & Café in The Cage
 Wednesday Oct. 8, 2014
7:00 p.m. – 9:00 p.m.
Church of the Rock
Cost: FREE
(There is a Cafe that offers food/drink for purchase)
MONTHLY CALENDAR
Click here for this month's calendar
YOUTUBE DISCUSSION

Video:
Topics:
Boredom, Creativity, Sabbath
Bible:
Exodus 20:8-11
Discussion Starter:
This video is a demonstration of what one might do when they have too much time on their hands. Or, if you like the video, perhaps not?
Have you ever found that your best ideas come to you when you have nothing else to do?
The simple fact is that our society loves to celebrate creative expression but forgets to celebrate creating time in our lives where we can be creative. Instead, we confuse being busy 7 days per week for being productive members of our society.
But don't forget that the Creator of creativity, the Painter that colors the sunset with a million shades of orange, and the Author of life itself has given us the formula for unleashing creativity and health in our lives:
Remember the Sabbath day by keeping it holy. Six days you shall labor and do all your work, but the seventh day is a sabbath to the Lord your God. On it you shall not do any work, neither you, nor your son or daughter, nor your male or female servant, nor your animals, nor any foreigner residing in your towns. For in six days the Lord made the heavens and the earth, the sea, and all that is in them, but he rested on the seventh day. Therefore the Lord blessed the Sabbath day and made it holy. (Exodus 20:8-11)
Three Questions:
What's something awesome you've done just because you were bored?
Would you rather have a protected day, say Saturday, as the Sabbath where you were forbidden from doing any kind of work or a Sabbath day you fit in when it's convenient to your schedule?
What would have to change in your life to make a weekly Sabbath seriously.
Chew on this:
What's the relationship between boredom and creativity?
If you no longer wish to receive these emails, please reply and say "Unsubscribe" (DO NOT click on the "Unsubscribe" link below).
Church of the Rock 1397 Buffalo Place Winnipeg, MB R3T 1L6 Phone: (204)261-0070 or 1-877-700-ROCK (7625) Email: tim@churchoftherock.ca (Tim Hamm)