THIS WEEK (Grade 6-8)
There's an App for That: eBay App series this week eBay: Live Victoriously + We play the Price is Right for some FABULOUS PRIZES!!
Wednesday Nov. 6, 2013 7:00 p.m. – 9:00 p.m. Church of the Rock Cost: FREE (There is a Cafe that offers food/drink for purchase)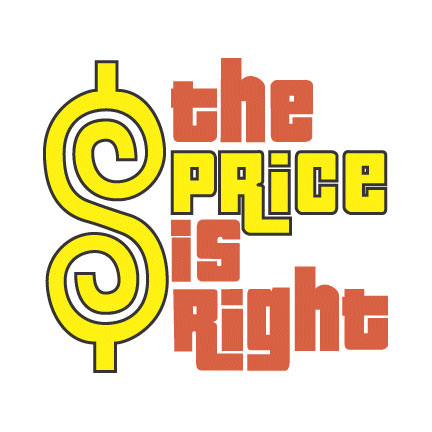 NEXT WEEK
SkyZone – WAIVER FORM NEEDED Click here for details & download waiver Wednesday Nov. 13, 2013 Meet at COTR @ 6:30 p.m. Pickup at COTR @ 9:00 p.m. Cost: $15
(There is a Cafe that offers food/drink for purchase)
SKY ZONE IS AN INDOOR TRAMPOLINE PARK AN OUT-OF-THIS-WORLD, HIGH-FLYIN', ALL-TRAMPOLINE, WALLED PLAYING COURT Sky Zone Winnipeg offers Open Jump, Foam Zone, 3-D Dodgeball, and SkySlam basketball on trampolines.
MONTHLY CALENDAR
Click here for this month's calendar
Video:
http://goo.gl/8XQGQD
Topics:
Fear, Phobias
Bible
Daniel 5:5-6
Discussion Starter
That weather forecaster may never be the same! Even though she knew that the spider wasn't in the studio it startled so much that she couldn't continue with the forecast? What scares you? Would you freak out if you opened your sock drawer and saw a mouse? Would a spider crawling up your back right now make you scream? (I bet you just checked!) Sometimes when we think about stories from the Bible we don't really think of people freaking out, we only think of people being strong and mighty for God. Daniel 5 record one of these times when King Belshazzar had a crazy encounter! "Suddenly the fingers of a human hand appeared and wrote on the plaster of the wall, near the lampstand in the royal palace. The king watched the hand as it wrote. His face turned pale and he was so frightened that his legs became weak and his knees were knocking." So relax about being scared sometimes. At least you aren't seeing a human hand writing on the wall!
3 Questions
Have you ever freaked out over something that wasn't real? Would you rather discover a spider or a mouse in your sock drawer? When was a time you were scared but you knew God was with you?
Chew on this
A lot of people are scared of really small things, why do you think small things startle us?
If you no longer wish to receive these emails, please reply and say "Unsubscribe" (DO NOT click on the "Unsubscribe" link below).
Church of the Rock 1397 Buffalo Place Winnipeg, MB R3T 1L6 Phone: (204)261-0070 or 1-877-700-ROCK (7625) Email: tim@churchoftherock.ca (Tim Hamm)